Our Network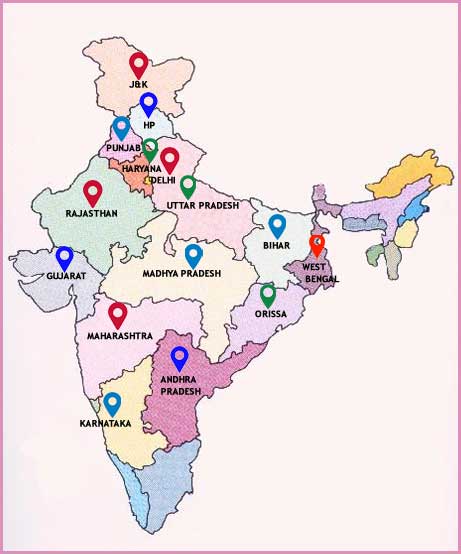 Vijay Lok Minerals enjoys a wide network of production sites, guaranteeing a quick market supply all over the country.

We have our main production-site in Jammu, J&K and with our supplying sites spanning over in Delhi, Haryana, Punjab, Uttar Pradesh, Leh, Kashmir, Karnataka, Rajasthan stands as a proof of nationwide repute which BIRD POP has garnered. Owning to our connectivity throughout the country and our expertise in manufacturing, BIRD POP comes forth as a prominent name in the industry.

Our effective working is an outcome of well managed dealers and distribution network. Our network has enabled us to offer our products even to the remotest part of the country. We are presently catering to national as well as international markets.